A highly efficient external wall insulation panel from the originators of the nailbase insulation industry.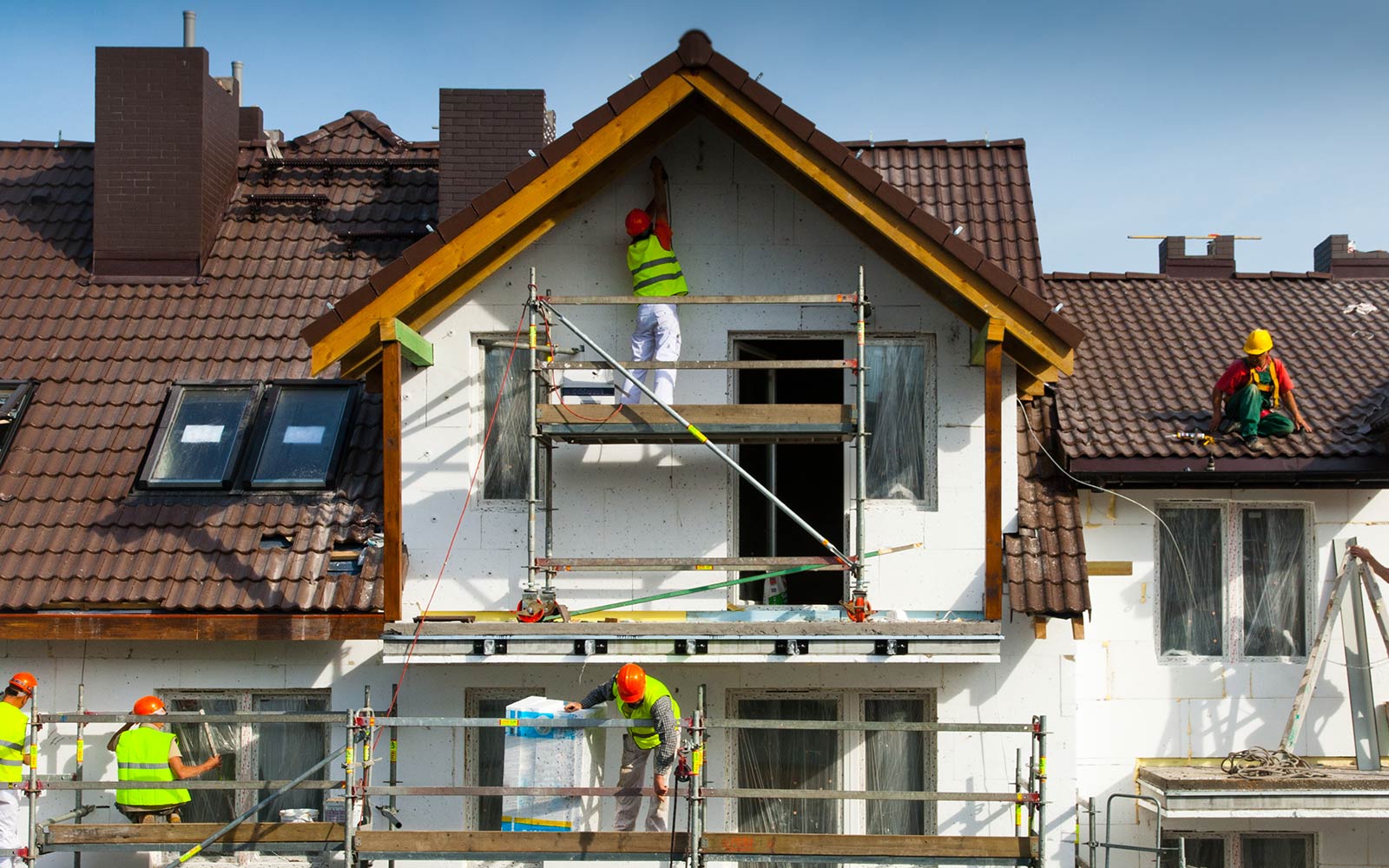 TechWALL® Pro is a composite wall insulation panel with high R-Value XPS foam (polyiso foam optional) bonded to a 7/16" OSB nailing surface. TechWALL® Pro gives you the option of much greater insulation value than a stud wall can hold. The product can be used in both new construction and remodeling—without modification of the inside of the structure. The OSB nailing surface is used to attach siding of all types.
TechWALL® Pro is attached to your wood sheathing and studs (or concrete, CMU or metal studs/gypsum board) with SIP Fasteners. Your choice of siding attaches to the TechWALL® Pro with a proper housewrap/air barrier.
International building codes now require a higher R-value than stud wall insulation, even greater than spray foam with a thin foam outer layer-can provide. Some of this extra R-value must be in the form of 'ci', or continuous insulation. Many States are adopting these Building Codes for 2017 and beyond. TechWALL® Pro meets the new code requirements today.
Fully machined panel guarantees squareness

Fastens to outside wall sheathing and studs, metal or masonry walls without interior modifications

Adds continuous insulation outside the wall structure

Nailable base for siding

Standard 7/16" OSB sheathing

4' x 8' nominal panel

Tongue and Groove foam (8' dimension) for minimal heat loss

Sheathing pre-spaced for expansion

New Construction and Remodeling
Vaulted And Cathedral Ceilings

Historical Restorations

Post And Beam, Glue Lam Designs

External Wall Insulation
TechWALL® Pro Expanded Poly Type 1
Thermal Values and Product Weights
TechWALL® Pro Extruded Poly
Thermal Values and Product Weights
Note: Always refer to local building codes. It is always recommended to have the wall assembly dew point calculated by a qualified architect or engineer to ensure proper usage in the chosen environment.